Bon appétit at 7,000ft: Starlight Dinner special events return for winter 2018 – Banff Norquay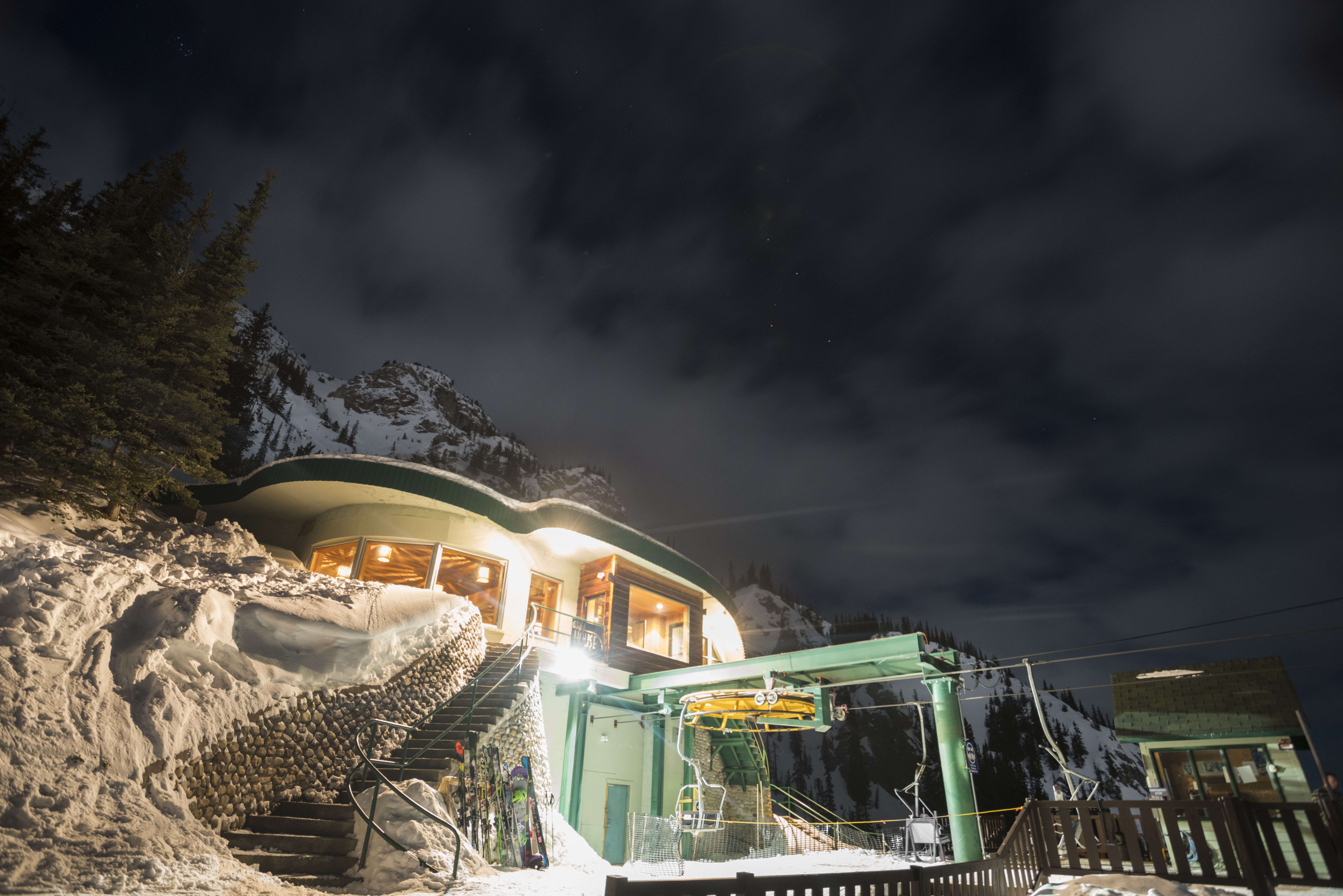 The Starlight Dinner illuminates Norquay after dark at the Cliffhouse Bistro.
This winter, Norquay's Starlight Dinner events return for two very special Saturday nights (January 27th and February 24th) – serving up an intimate, alpine-inspired dining experience, high above the town of Banff at 7,000ft elevation.
Guests will take a scenic starlight ride aboard the North American Chairlift, to reach the cozy Cliffhouse Bistro, perched high on the side of the mountain.
With starlit views across Banff National Park, a decadent five-course meal with wine pairings, and the laidback acoustic sounds of Banff folk musician Alanna J. Brown, it's the perfect way to enjoy a unique, romantic evening.
Meet Morne: Executive Chef at Norquay
We caught up with Morne Burger, Executive Chef at Norquay, to chat about the "secret ingredients" that make the Starlight Dinner a success.
"I have made it my goal to make on-hill dining the best it can be. I want Norquay to be known not just as a great place to ski, but also a great place to eat," Morne says.
Whether you're a Starlight Dinner-devotee who snaps up tickets the moment they go live, or if you've never dined at Norquay before, Morne says these special events are unique experience.
"I want these events to be fun and casual, because that's who we are at Norquay. The night starts off with a sightseeing chairlift ride, so dress warm in comfortable clothes. The stretchier the pants the better, because I'm known for my generous portions!" Morne says, with a grin.
Elevating On-Mountain Dining with a Family-Style Feast
For Morne and his team, the Starlight Dinners are an opportunity to cook for an extended family – Norquay's friendly community of snow-seekers and visitors.
"Nothing makes me happier than watching people relax and enjoy themselves in good company. I want to encourage our guests to share in conversation, and to help that along I love creating dishes that are served family-style," he says.
When darkness falls, the unique ambiance and stunning views from the Cliffhouse come alive in a whole new way – creating a very special atmosphere for Starlight Dinner guests.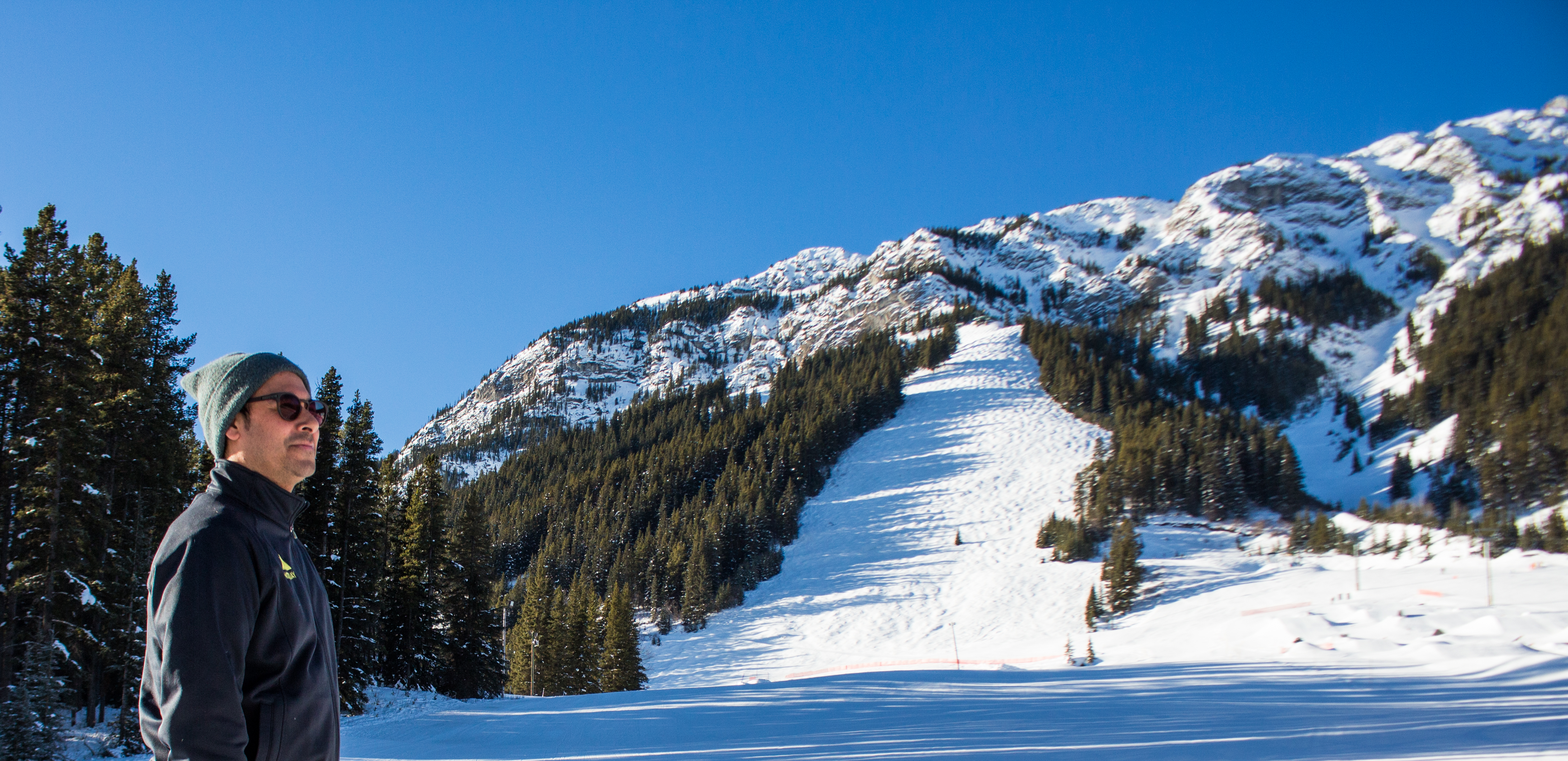 Morne Burger, Executive Chef, looks forward to delighting guests at Norquay's Starlight Dinner events.
"Looking down on the town all lit up at night time, it gives you an amazing sense of place. Seeing the mountains in all their glory with the stars above can be really transforming," Morne says.
Complementing the views and cuisine, Alanna J. Brown, local Banff folk musician and former Norquay employee, will light up the night with an intimate acoustic performance.
"We call Alanna 'Norquay's own' because we're honoured to have hosted her first-ever gigs, right here at the resort. Her music brings another touch of mountain flavour," Morne says.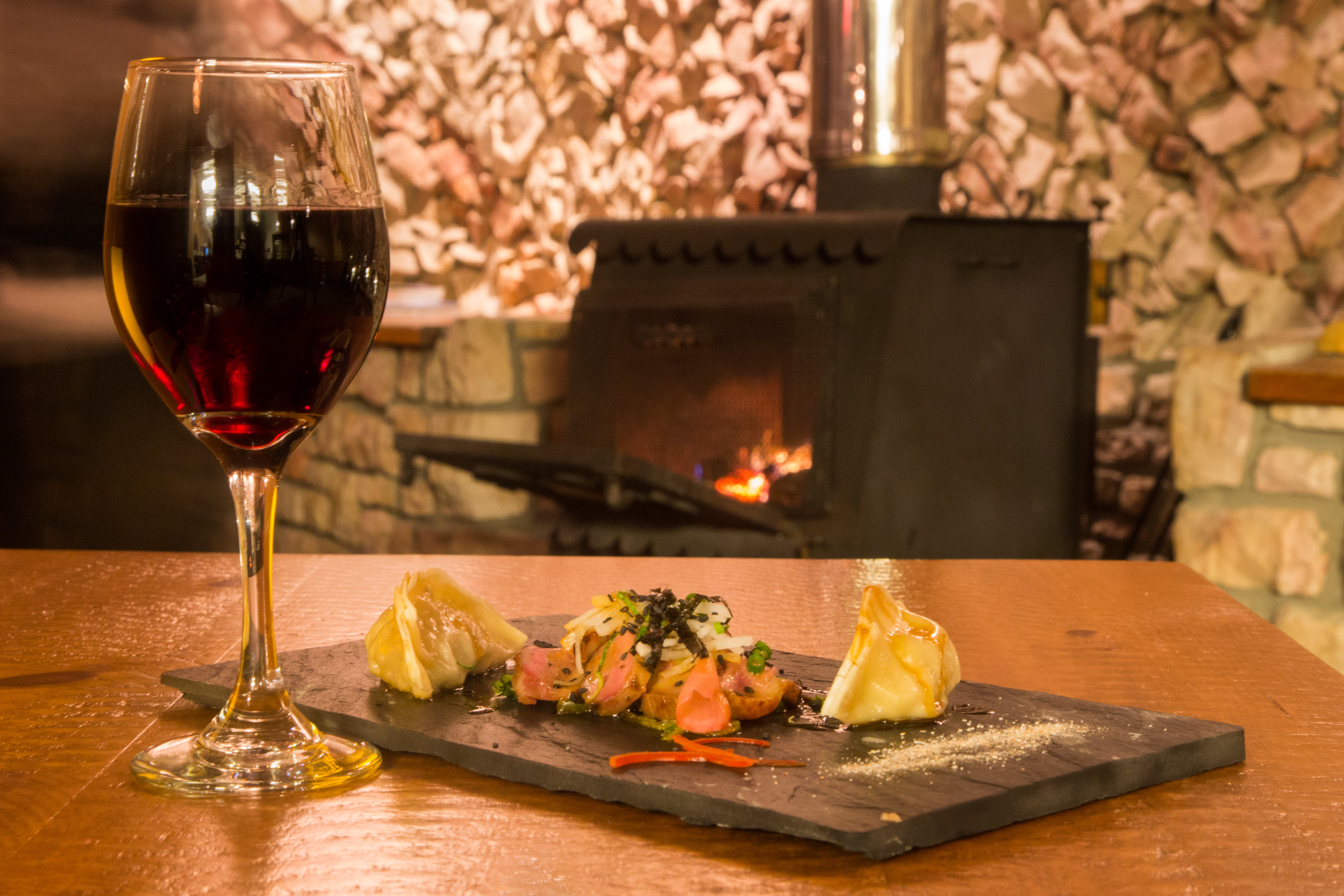 Starlight Dinner guests will enjoy great food and wine, starlit views, and live music by Alanna J. Brown.
A Venue That Inspires Creativity
Constructed in 1948, the same year as the famed North American Chairlift, the Cliffhouse Bistro is an iconic piece of Banff's history. While its elevated location has presented a challenge with the amount of power available to the building, the Cliffhouse kitchen has been specially designed with equipment to suit.
For Morne and the team, it's a unique venue that inspires them to be even more creative –especially for the Starlight Dinner.
"It's one of the big reasons I was drawn to work at Norquay – this opportunity to create food in such a cool venue. Working up here means I need to think outside the box, but this type of thinking keeps me sharp!" Morne says.
Happy Guests, Inspired Team
Although Morne is the head of the kitchen, he is the first to share the credit for the Starlight Dinner's ongoing success, extending particular kudos to Chef Ina Osorio, and Chef Matt Ward.
"My team is equally important in making these events special. I'm not a one-man-show. At the end of each night, we like to gather together over a pint and share inspiration. We want to make these events better every time," Morne says.
"I'm not a big fan of attention, but I was caught off guard at a past event when a guest asked me to autograph the menu – it was really humbling. I love seeing our guests' faces when they are about to leave. Their smiles show that our efforts have paid off, and it's a great feeling."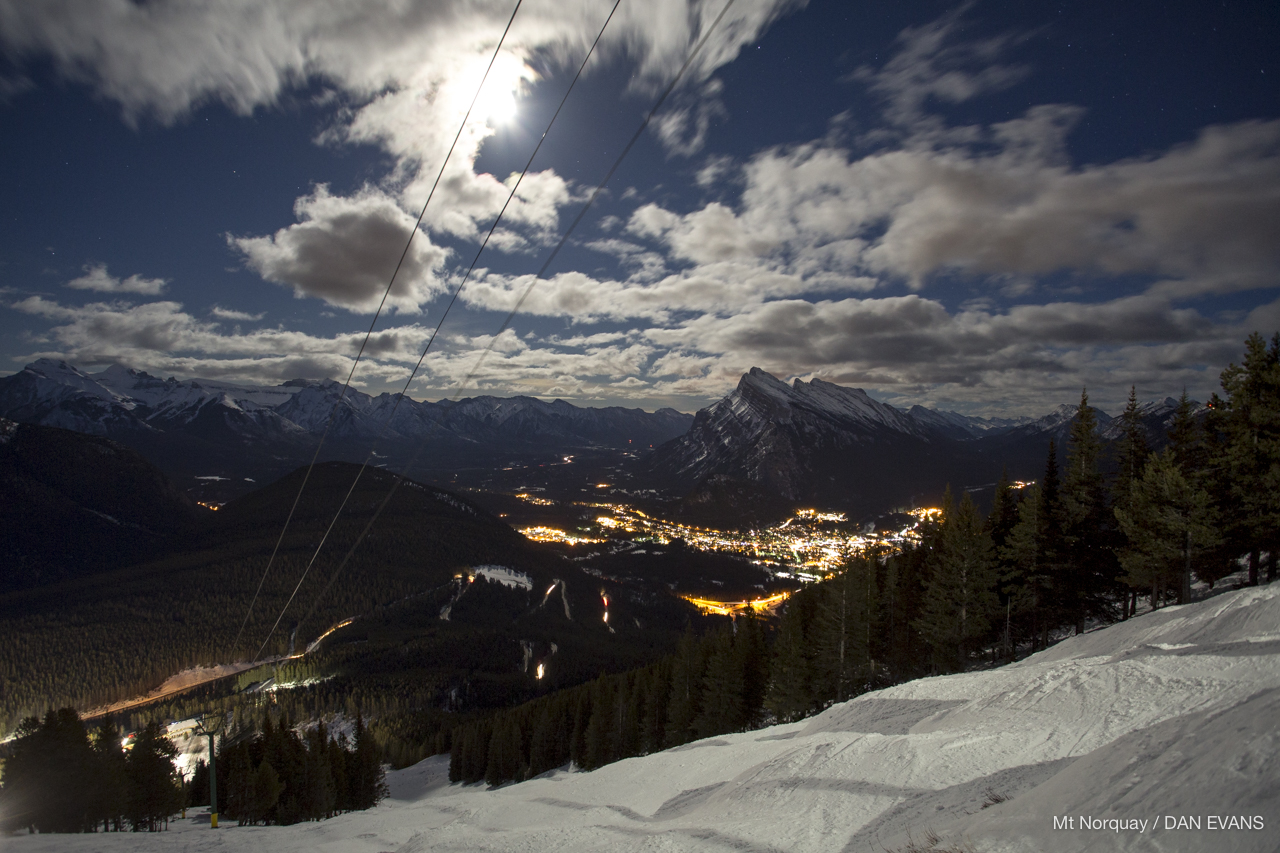 The Cliffhouse Bistro's famous views over Banff are extra special after dark.
A Special Date Night, or the Perfect Valentine's Gift
Starlight Dinner tickets are limited, priced at $169 per person. Held on Saturday January 27th and Saturday February 24 in 2018, the event starts at 7pm, concluding at 11pm.
On behalf of Chef Morne, and all of us here at Norquay, we look forward to sharing this special event with you! To find out more and purchase tickets, visit: http://winter.banffnorquay.com/event/starlight-dinner/